Herbs being an integral part of Human race has been used for the purpose of different medicinal and health benefits is as a whole or as different extracts. Herbal extractions can be in the form of Essential Oils, Dry Grass, Dry seeds or powder or pulp. Chem Process systems supplies and manufactures customized plants based on various combination of technologies including thermal, freeze and drying technologies. The highest quality of manufacturing and highest hygiene standards makes Chem Process a preferred partner when it comes to quality product from a quality product line.
There are many different ways to extract essential oils and they are listed below :
Enfleurage.
Expressed Oils.
Steam Distillation.
Solvent Extraction.
Fractional Distillation and Percolation.
Carbon Dioxide Extraction.
Phytonic Process.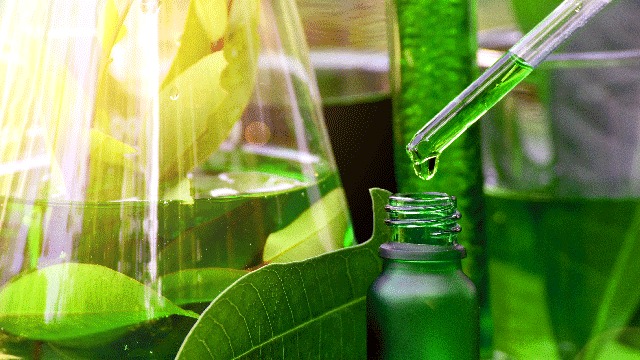 Spirulina is a very rich source of protein when consumed in a right manner and right proportion. It has now been proven that Spirulina contains more protein gram per gram as compared to any chicken, fish, meat or even Soy. Special Spirulina derivatives in form of powder extracts are being produced in the market as a rich source of this protein.
Spirulina Algae

Powder Plants
Chem Process uses it years of thermal and technical know-how to produce the purest form of spirulina powder preserving its natural benefits and increasing its shelf life. The most sophisticated powder manufacturing technology is clubbed with the most advanced automized system to produce powder of the highest yield with minimum human interphase and avoiding any contamination.
Malt is a natural sweetening agent. Its viscous nature makes it suitable to be handled to produce different Malt variations basically power and liquid extracts. Chem Process has a comprehensive range of equipment and systems which are manufactured in a state-of-the art facilities to produce the exact blend of Malt produces with that perfect texture, aroma and sweetness.
Starch and

Glucose Plants
Starch is a polymer made by plants to store energy. Plants require energy to grow, and they use energy from sunlight to prepare simple sugar like glucose. The Extra Glucose available is converted to starch polymer for storing energy. Starch is produced from various raw materials like maize, cassava/tapioca roots, potatoes, wheat, rice etc. The technology or the manufacturing process of starch is different according to the raw material used. One of the highlighted features of starch processing / extraction is that starch is produced according to the requirement of the end users depending upon changing reaction condition and strict process control methods.

To facilitate these facets of starch extraction or processing, we design & develop starch processing equipment & starch processing plants that meet varied requirements in starch & it's derivative manufacturing units. Our advance fabrication facilities, team of industry professionals & technical knowhow enable us to meet client's specific requirement by developing custom design machinery. we also excel in establishing of complete plants for starch extraction & execute turnkey projects